Welcome back to Facades World, one of the busiest websites in the architecture sector. On the day of the date and as is customary for our readers and new users who are adding us, we will offer a new informative entry. Today is the time to analyze 5 designs of modern bathrooms, which will undoubtedly help you make future updates in your homes ... let's get started!
Designs of modern bathrooms for your home
With the modern bathroom designs that we will see next you will know how to combine the simple geometric figures with the colors and tones used nowadays, resulting in a design that matches the current times of slim and super slim models of technology, enjoy the images.
Model of bathroom number 1
In the first design, the simple lines of the bathroom furniture on a sink that is slightly embedded within it, the colors used were shades of low gray, beige and brown.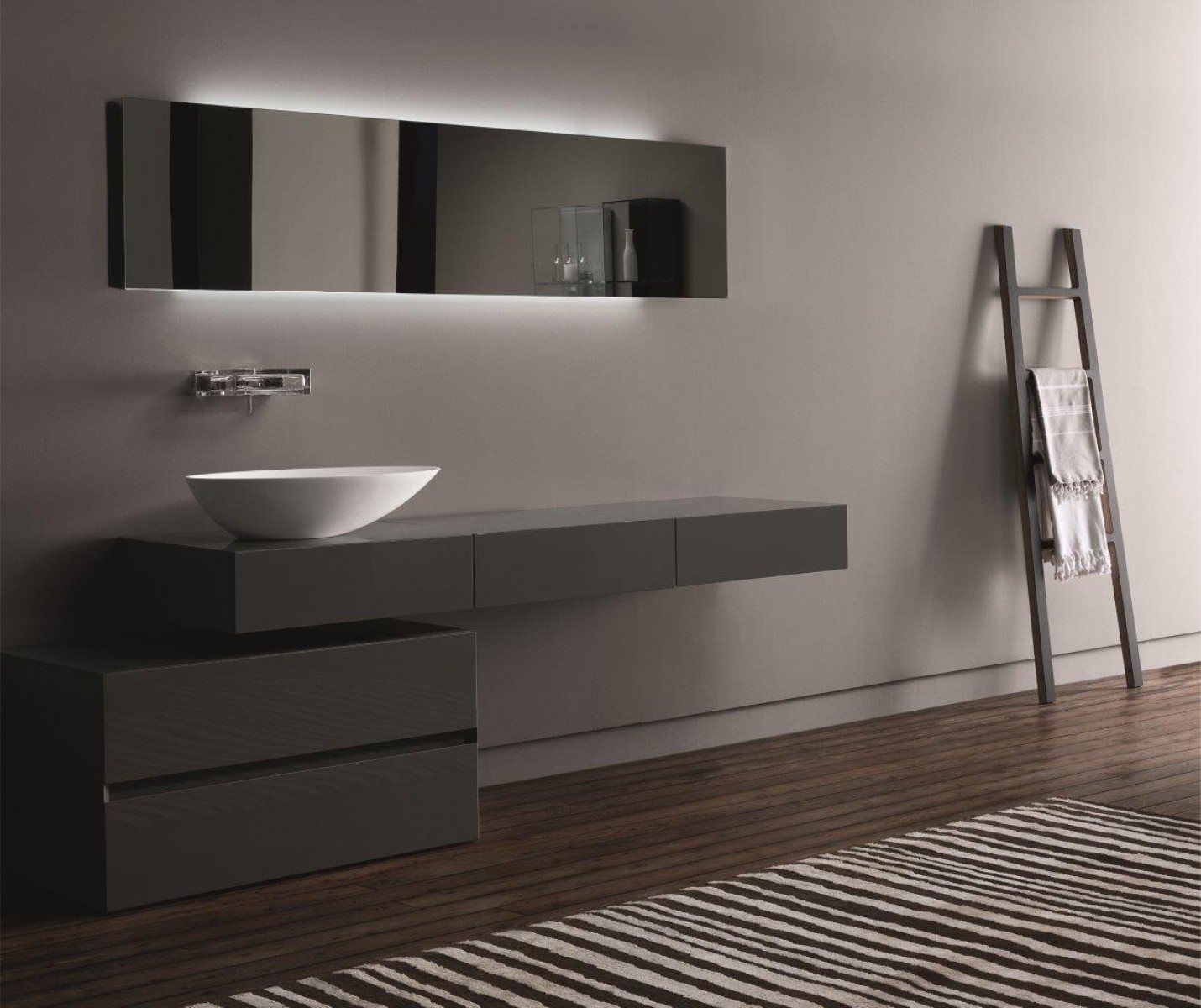 Model of bathroom number 2
In the second design, the lavatory rests on a smooth walnut surface (in a strong brown color) that highlights the white of the bathroom accessories.
Model of bathroom number 3
While Model Three is more daring, it maintains the simple design lines, the lavatories have the pedestal integrated in a single piece something similar to some models of original sinks that we have seen in Facades World in some occasion.
Model of bathroom number 4
Un square furniture with rounded corners is the main design element where the lavatory rests, you can choose between using integrated taps or placing them outside of this as the design number three, we will appreciate it.
Model of bathroom number 5
One of the most used colors by interior designers when it comes to modern decorations They are black and white, now let's see what a combination of them looks like in a bathroom.
Remember to use decoration elements for bathrooms In the same way and colors as the rest of it, for example in the photo above we can see that a high square backrest chair has been added, as well as a small table and shelves of the same style to complement the design.
Remember to follow Facades World for their social networks Facebook, Pinterest y Google +In this way we can make ourselves known to more and more users and our great community can grow by leaps and bounds. We meet again very little dear readers ...
Regards!