In our house we have some spaces that, sometimes, we find it difficult to organize. For this reason, in Facades World we will teach you how to organize a garage quickly, easily and cleanly ... so get to work and stay on the screen because we are starting this new informative article right now.
Different ideas and tips to know how to organize a garage
Do you need advice to know how to organize a garage? Well, you are in the right place. Often the garage becomes the landfill of our house, there are always too many elements that we do not use, the same ones that later do not leave us space to store what we really need. That is why below we share some tips and ideas that will help you organize it in the best way ... let's see.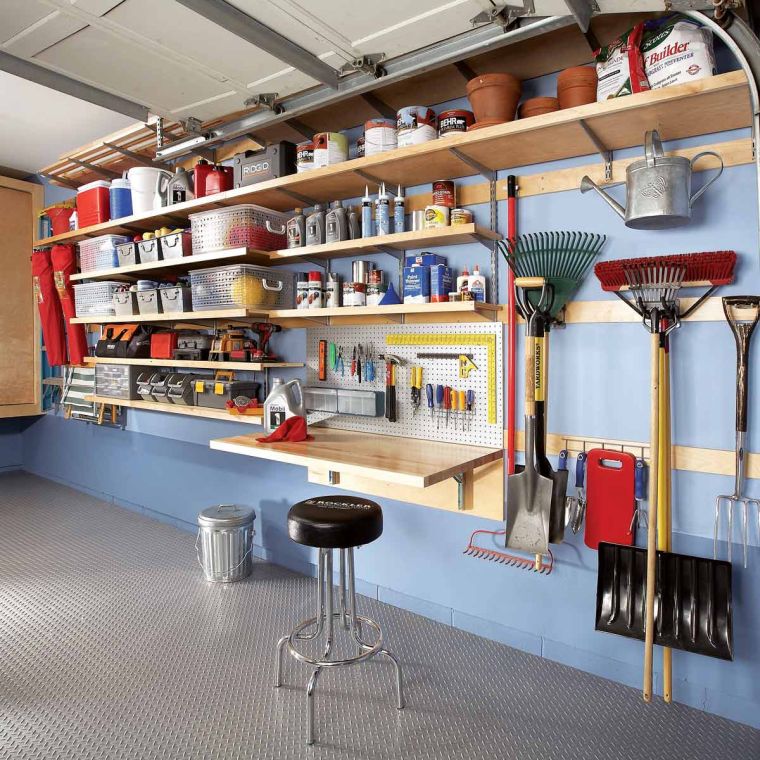 Before we begin we must have the necessary tools for the process: resistant garbage bags, a powerful vacuum cleaner and baskets for all the little things that will have to be stored. Start by vacuuming the floor while you get rid of things on the floor like nails, chemical stains, or cobwebs. When you clean, you can start the process by throwing out everything that you are not going to use and know that you do not need.
While thinking how to organize a garage we will discover many effective ways, but the most important thing is to keep it organized ... Then the idea will be to be able to get everything out of our garage. Getting everything out onto the driveway in front of the garage will help you see how many of the same items you have. Or how many things have you broken or not used in the last 5 years for example.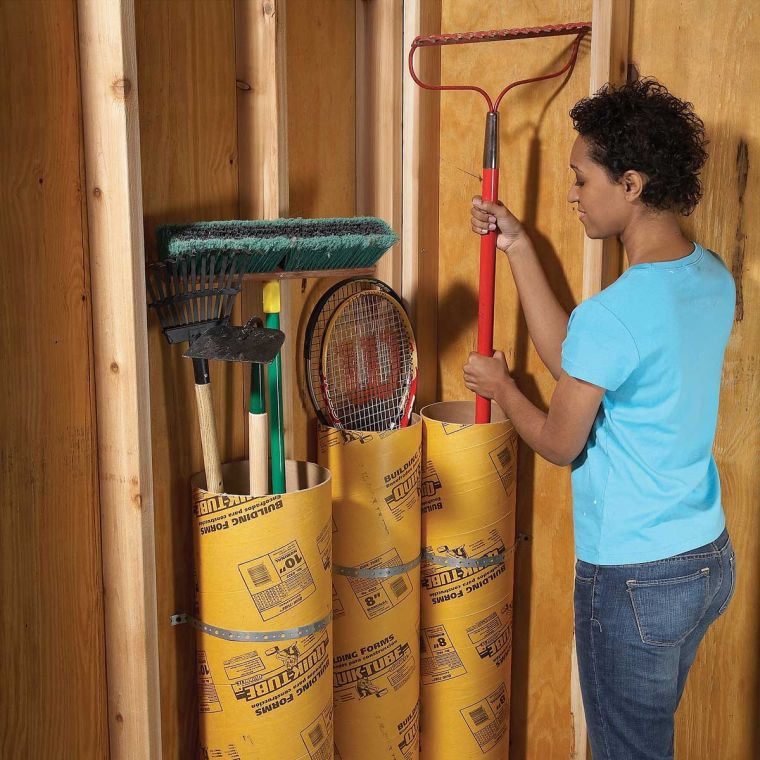 Tips
Divide the garage into zones
Since there are so many different things stored in the garage, experts advise organizing and zoning your garage. You can start by grouping similar elements with similar elements, for example:
Automotive supplies
Sport Team
Tools
Recycling center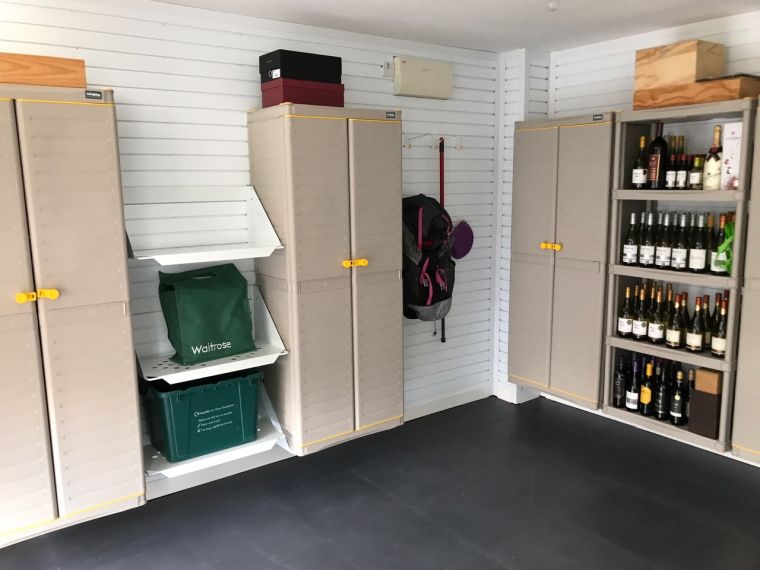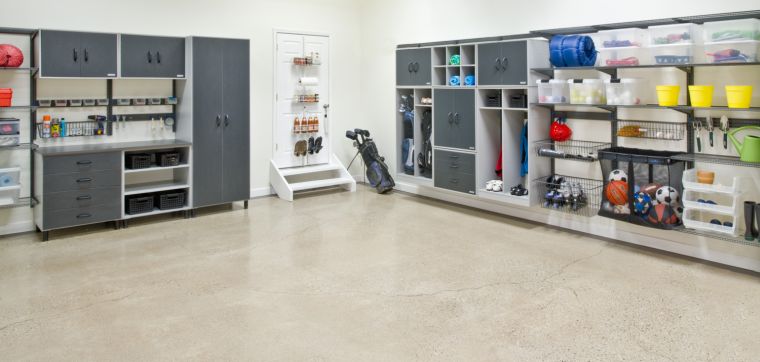 You can create areas similar to what you will see in any department store: garden, tools, cars, painting / home projects, etc. This way you know where to look for everything when you need it. Using this concept of zones, you can create few zones or many zones depending on your needs.
Organize the garage by planning storage
You can start storing items in your own home once you assess the storage space in your garage. Some simple ways to create more storage include:
Use vertical space in the garage
Use what you have, or buy the right products for garage storage
Make sure dangerous items (chemicals, tools) are kept out of the reach of children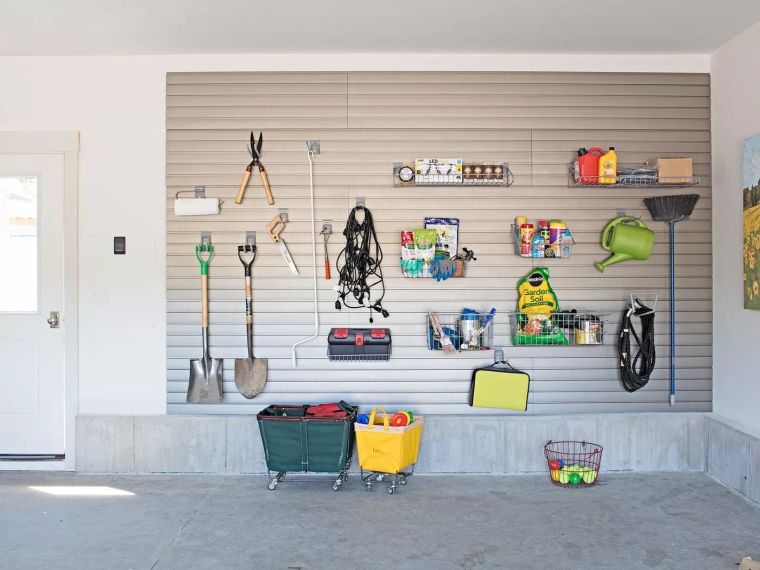 Install a rooftop storage system
One reality is that there is never enough space inside a garage, with which, we must learn to put the space we have to good use. One of the options for doing this is to install a ceiling storage system where you can store things on a shelf positioned above your head. In specialized stores you can find different systems that suit you, both economically and also for the space you have in your garage.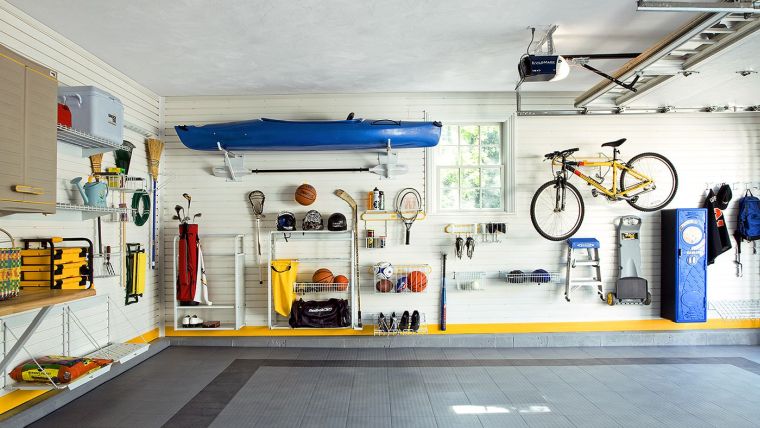 Take advantage of perforated steel panels
If you want to increase the vertical storage space in your garage, perforated steel panels are a great option and an excellent alternative to bulky tool boxes. These panels are available in a wide variety of sizes depending on the space, being a versatile storage solution that allows us to easily store all our belongings in one place.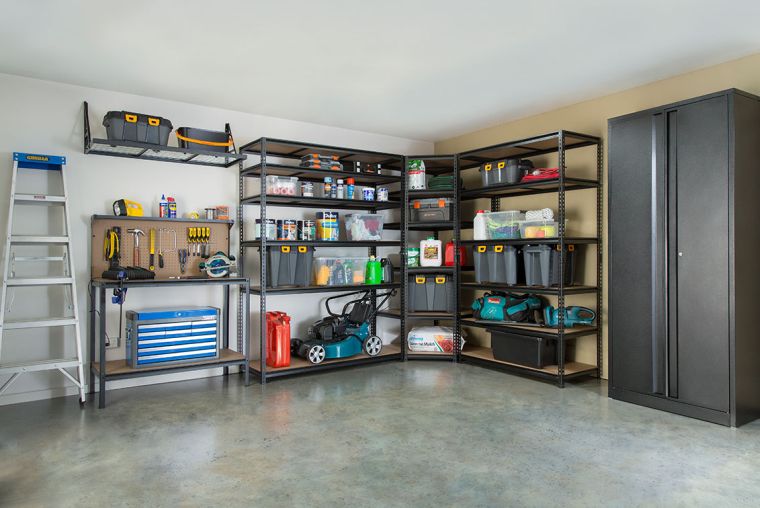 Invert the shelves… At Facades World we believe that there is nothing more annoying than trying to find something in a messy garage. But you can easily avoid it with a shelving system. Having a large enough shelving system, you can organize everything you need to store without any problem.
Reuse old cabinets and lockers
Do you want to organize your garage without spending so much money? Well, a solution to know how to organize a garage without hurting our pockets so much is to look for outdated office lockers and filing cabinets at a low price or even free online.
You can also use wooden pallets to store straight items: sweeping brushes, rakes, shovels or sports equipment ... They will be the type of things that tend to take up more space, also counting on the risk that when they fall they will break or even worse cause damage. tosomeone.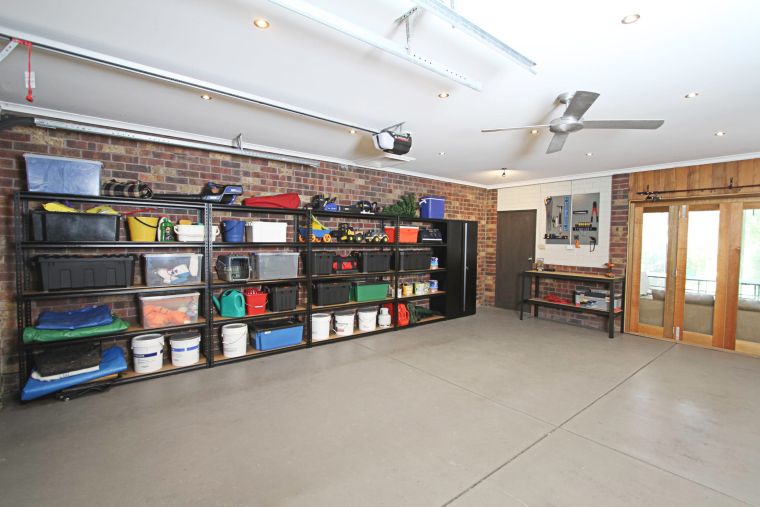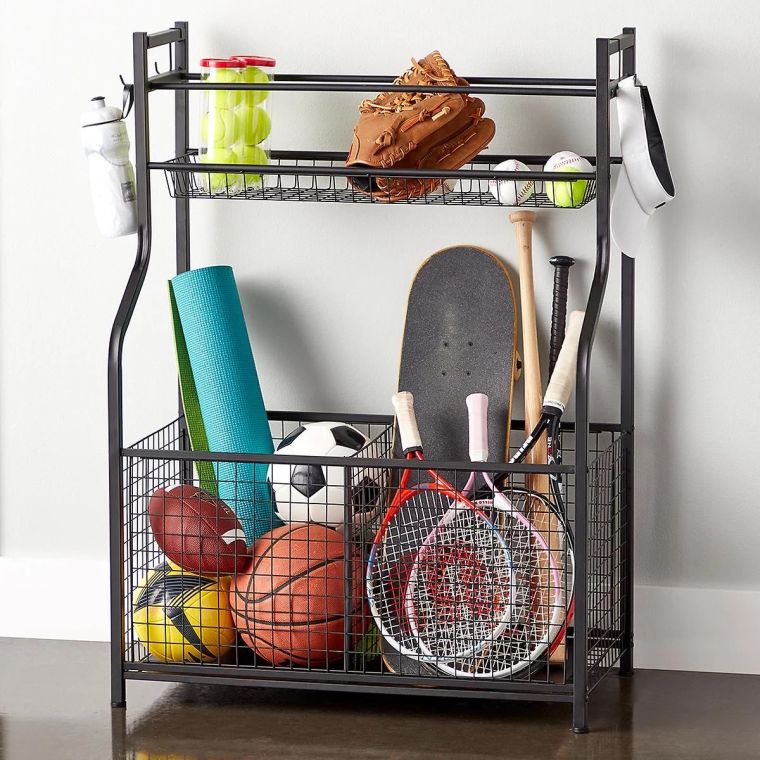 Use long screws for inexpensive vertical storage
If the appearance of the garage isn't of the utmost concern to you, but you want to maximize storage space, a handful of good long screws can do wonders for quickly hanging things. Screwed into the wall at a slight angle, they are the perfect inexpensive hooks for items that can be hung. And if you ever feel like playing games, you can double the number of hanging screws to hold things like shovels and brushes, placing the thickest part between the two ends of the screws.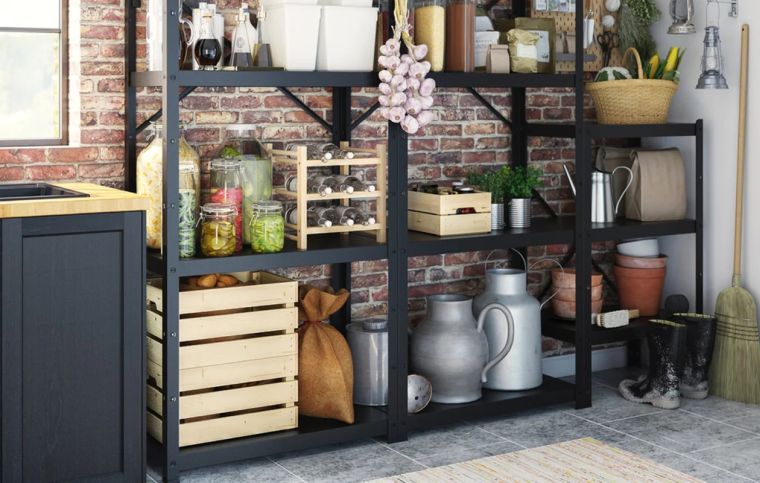 More storage ideas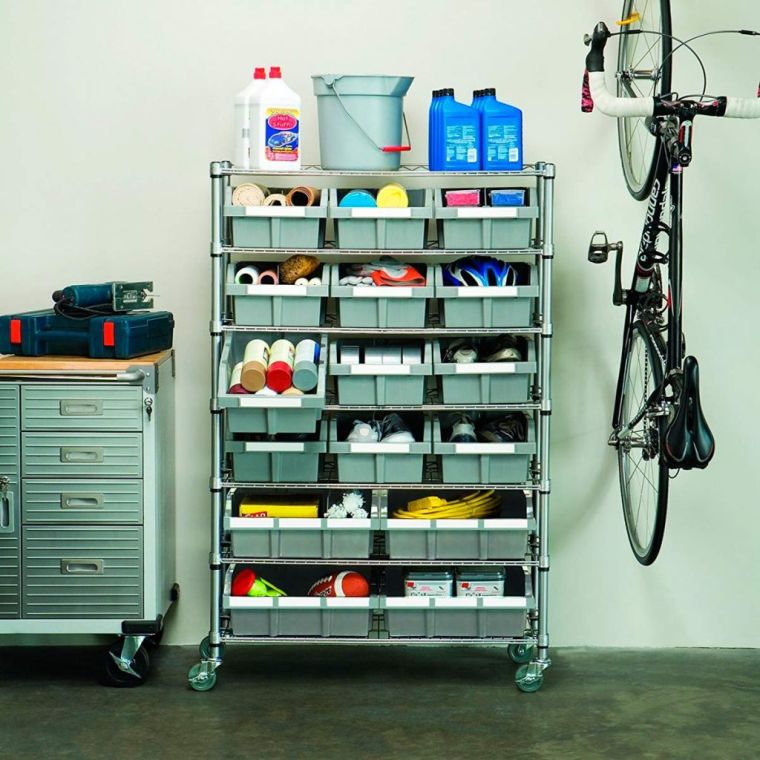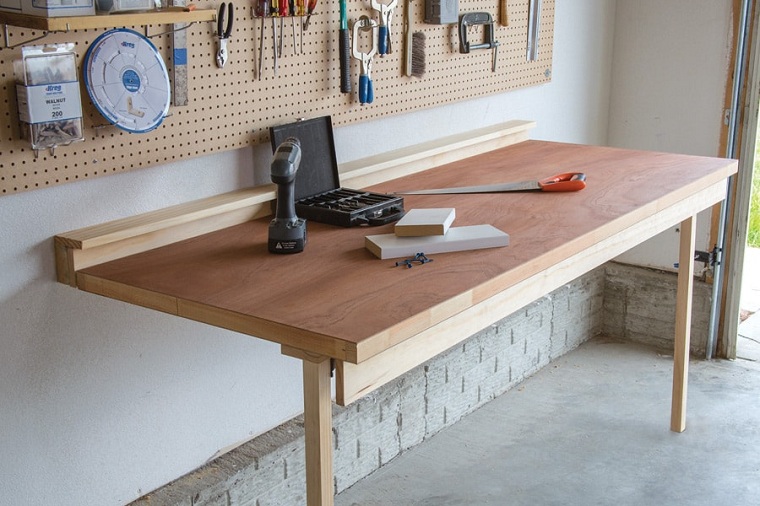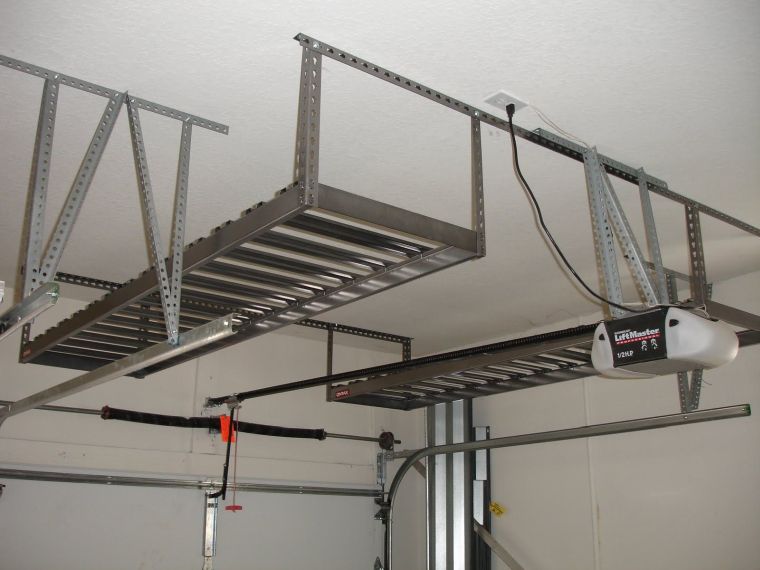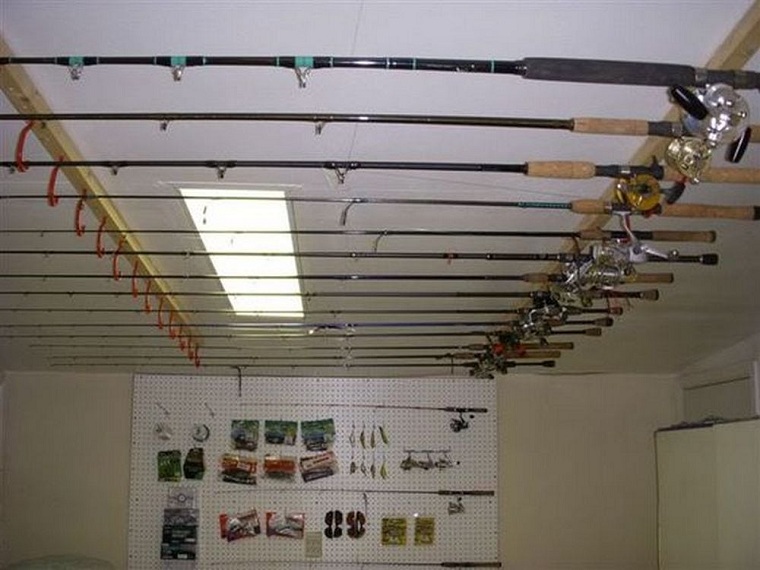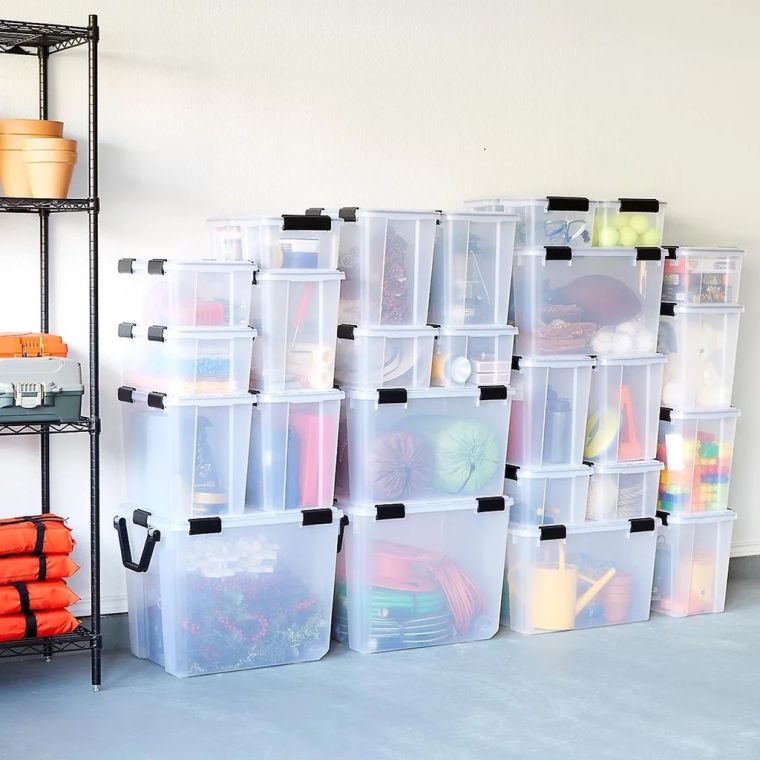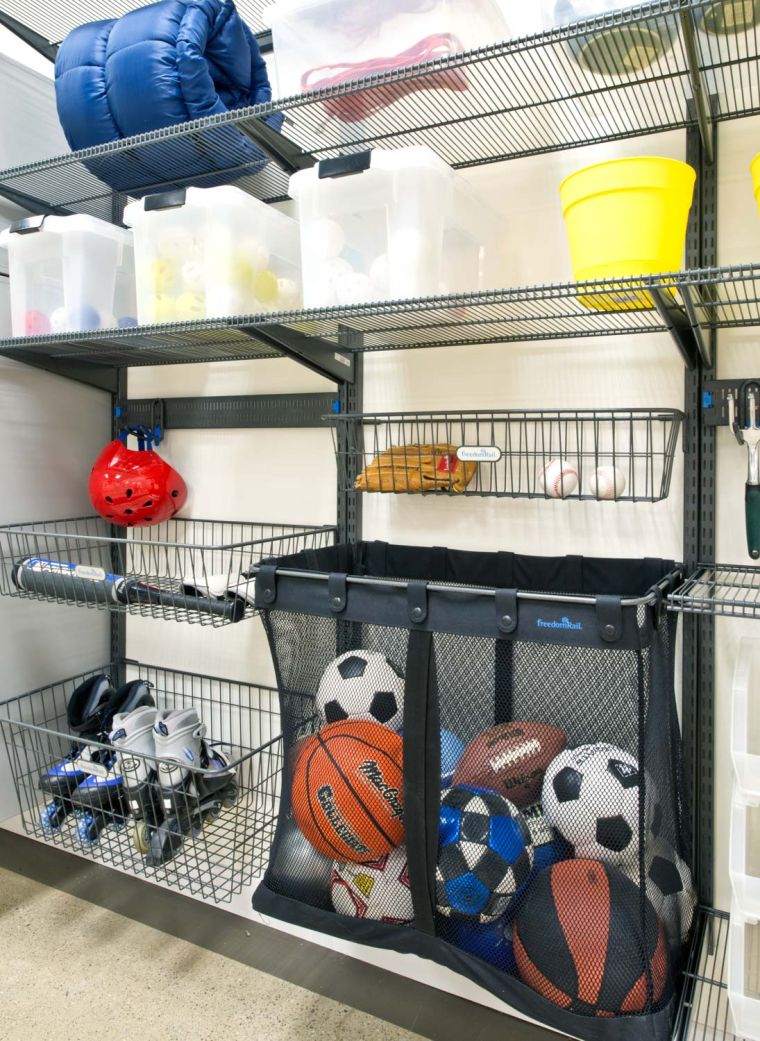 From Facades World We hope and hope that these ideas help you to know how to organize a garage. Remember that you can follow us on our social networks to stay current with the latest architecture news y interior design y Exterior… We will wait for you!
Join Facades World! 🙂
Follow Facades World on Facebook | Pinterest | Youtube
Regards!